We provide to our clients all types of immigration solutions! We work together for your status and Home in Canada!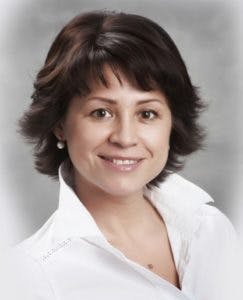 Evgeniya Bagina is a Regulated Canadian Immigration Consultant, member of ICCRC. She is licensed professional practitioner of Canadian Immigration Law, Procedures and Policies helping people to come to Canada to study, work and live permanently.
She supports our clients with wide range of solutions regarding their status in Canada, immigration strategy from visitor to citizen. Evgeniya's substantial international project management experience will leave you feeling confident, with a clear understanding of the steps and timing of your project.
Our Key services:
For Corporate clients:
Development of Immigration and Employment strategies for Companies;
LMIA Applications for Construction, Retail, Tourism, Food Service and Technology companies;
Recruitment consulting and support.
For Individuals:
PR applications for professionals and family class;
Temporary residence status applications for foreign nationals (all categories);
Business Immigration;
All types of Applications Review;
Restoration and Extension of Canadian Status;
Recruitment consulting and support.
Our Immigration Consultant can be reached by 1-778-984-8887
Please contact us for more details by email: info@startum.ca